Announcing AnzoGraph!
In-Memory Massively Parallel Distributed Graph Database Purpose-built for Analytics
AnzoGraph is an award-winning Graph Online Analytics Processing (GOLAP) Database.
Q: What is GOLAP and how does it differ from other graph databases?
A: Most graph databases are designed for, and excel at, "point" queries and insertions such as finding data on specific entities. That is a Graph Online Transaction Processing (GOLTP) use case.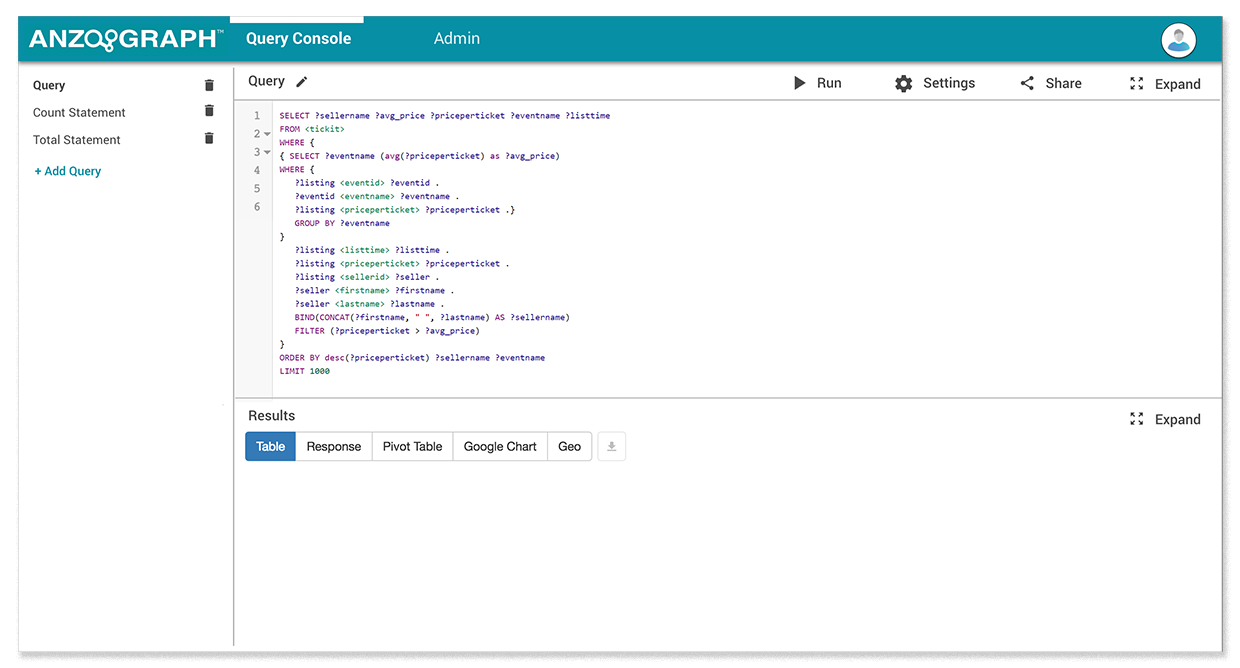 AnzoGraph is designed for interactive analysis of broad swaths of data, accumulated over weeks or years of transactions, possibly from many disparate GOLTP and other database sources. In other words, GOLAP is designed for finding patterns, trends, anomalies, and other insights and discovery of big data.
AnzoGraph is a massively parallel distributed native graph database built to query and interactively analyze trillions of relationships. AnzoGraph is in production at large enterprise customers using the W3C's RDF and the associated SPARQL query language, plus over 90 extensions for business intelligence. AnzoGraph (previously described as Anzo Graph Query Engine) has been deployed as an integral component of Anzo Smart Data Lake® supporting enterprise knowledge graphs, drug discovery, pharmacovigilance, fraud analytics, sales analytics, and risk analysis, among many other use cases.
AnzoGraph will also soon be offered as a stand-alone cloud-only offering in the AWS Marketplace for customers looking for a pay-as-you-use license model and direct access by other customer applications. Sign up for the free preview today!